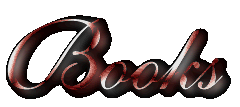 Books I've Been Reading
---
While I fritter much time with science fiction and fantasy tales, I'll read just about anything. I have a rough goal of reading everything that one with a Classical Education should, a bit of everything and everyone. At this rate I should put away two thousand more books in my lifetime. But what you say? Here then find a listing of the things which make their way into my hands and hence into my head.
For the impatient, I suggest Possession - A.S. Byatt, Wise Children - Angela Carter, Fool On The Hill - Matt Ruff, and Confederacy of Dunces - John Toole. funny.
May 20: Devil Take The Hindmost - Edward Chancellor
A history of financial speculation, very readable and interesting.
Mar 3: Primate's Memoir - Robert Sapolsky
Rather heartbreaking stories of a graduate student's adventures in Africa working with the baboons.
Feb 5: Fast Food Nation - Eric Schlosser
Theres something in your burger thats not burger: yup you guessed it, its government-subsidized e-coli!
Jan 25: The Dice Man - Luke Rhinehart
Curious 70s tale of pyschoanalysis gone bad. I can sum up the book in a sentence: To make your life more interesting, make a list of potential actions and roll a die to select which one to do. Ah, deconstruction gets really boring after a while.
The Year 2001
Nov 5: Norwegian Wood - Haruki Murakami
People fit together like poorly cut puzzles and contrary magnets. But that doesn't stop us from trying.
Oct 28: Leviathan - Paul Auster
I'm in a weird analysis mood and this fits. How much can you trust a first person description of another's actions? The story wore thin in the last 75 pages, but overall its an interesting mismash of at-odds actions and reactions.
Oct 1: All Tomorrow's Parties - William Gibson
Aug 28: Coin Locker Babies - Ryu Murakami
DATURA and the need to obliterate. Amusing but seemed to fall apart towards the end.
Aug 9: Dark Hand of Magic - Barbara Hambly
Aug 6: Witches of Wenshar - Barbara Hambly
Aug 3: Ladies of Mandrigyn - Barbara Hambly
Crap! So much crap! Aiiiieeee!
Jul 31: Djinn in the Nightgale's Eye - AS Byatt
Jun 15: Water-Method Man - John Irving
May 15: Common Sense On Mutual Funds - John Bogle
More about why indexing rules.
Apr 10: Random Walk Down Wall Street - Burton Malkiel
Mar 20: Diet For A New America - John Robbins
The Year 2000
Dec 1: Madame Bovary - Gustave Flaubert
Shocking then, but transparently misogynist now -- or at least unsympathetic.
Oct 30: Muscle - Samuel Wilson Fussell
Quick biographical plunge into the world of getting pumped up. Theres lots of ugly on the road to beauty.
Oct 24: Excession - Iain M. Banks
Particularly inscrutable sci-fi.
Sep 22: Pillars of the Earth - Ken Follett
1100AD English period piece. Not brilliant, but solid enough and sufficiently thick.
Sep 10: Barrel Fever - David Sedaris
Amusing, but his voice is unvarying and begins to chafe by the end.
Aug 22: South of the Border, West of the Sun - Haruki Murakami
Good, but not his best. Be careful of your memories lest you drown.
Aug 18: War of the Rats - David Robbins
Pulp WWII battle for Stalingrad. Quick and entertaining.
Aug 12: The Wall of the Sky ... - Jonathan Lethem
Eeee. The first story of this anthology is horrifyingly compelling.
Aug 4: The Tooth Fairy - Graham Joyce
Coming of age is hard even without malignant faeries. With one, childhood is rather grim and violent.
Aug 1: Exquisite Corpse - Poppy Z Brite
Lots of homo-necro-cannibalism. This book sucks but is sometimes humorous, never where intended. "[slowly] going ungently into a night that did not look good to him at all." -- for 10 points name the poet from whom that passage was so ungently ripped. "He ordered a double shot of whiskey straight up. The house brand was rotgut. It was what he was used to, and it went down easy..." Save your pennies and buy some real smut.
Jul 29: The Elephant Vanishes - Haruki Murakami
Bleaker than usual short stories from the japanese. The early 30s business angst certainly still applies, perhaps made more dreary by the nostalgic 70s tone setting forth the realization that of some things, little changes in a decade's time.
Jul 24: Geek Love - Katherine Dunn
I remember when this made the rounds at college: mixed fascination and revulsion -- just what you'd expect from a freak show. I either read only excerpts or managed to forget a whole lot of it because I had only dim recollections. Read this and then watch the pre-code movie 'Freaks' and you'll be a better person for it.
Jul 17: Amnesia Moon - Jonathan Lethem
Theres trouble in the modern world -- or something. And reality ain't.
Jul 5: Hopeful Monsters - Nicholas Mosley
A romance amidst physics and philosophy in the years leading to WWII. A lovely story.
Jul 3: Dragonseye - Anne McCaffrey
Soaking the setting yet again. At least she does it with more style than Piers Anthony.
Jun 9: Wild Sheep's Chase - Haruki Murakami
Whats luring you to the outback of Japan? How about a sheep that doesn't exist?
May 25: Dead Souls - Gogol
Really damn funny forgotten prose and invective and all the bizarre russian self-analysis one can take. Much of the social criticism seems obvious to a modern eye, but no doubt more is lost in translation and antiquity.
May 21: Wicked - Gregory Maguire
Revisionist Oz literature. Entertaining if you'd soaked the Oz books into your soul. Brought back memories of reading little known Oz stories in the deep recesses of the UConn Library years ago.
May 14: Snow Country - Yasunari Kawabata
Classic Japanese literature. Some of the story was opaque from cultural ignorance including, unfortunately, the turning passage. Despite this, compact, enveloping, and projecting.
Apr 5: Chocolat - Joanne Harris
A quick and compelling narrative. Intriguingly out of time for the first few chapters.
Apr 2: The Unconsoled - Kazuo Ishiguro
Ishiguro seems compelled to make one wince at every possible relationship gaff one has committed and will surely commit in the future. Old mistakes, overweening pride, neglect, on and on. Makes one think hard. Rewarding tale, but difficult reading.
Mar 7: Dance Dance Dance - Haruki Murakami
The paranoia continues. Who is that crying? Theres not much time for introspection in an advanced capitalist society.
Feb 28: Crying of Lot 49 - Thomas Pynchon
Paranoid conspiracies and mail delivery. Delightful. Similar in tone to Lempiere's Dictionary. Read it alone and go walking at 2am.
Feb 15: Blood Sucking Fiends - Christopher Moore
The turmoil of being vampyric in modern-day SF. Amusing and quick.
Jan 18: Way of the Pilgrim - Gordon R. Dickson
SF pulp. Repressed man who identifies more with his alien captors than the earth woman he loves -- and I'm not joking either.
Jan 15: Court of a Thousand Suns - Cole & Bunch
Makes one wonder how pulp like this makes it into print. Out in space theres nothing to get in the way of the action.
1999, Dec 21: Catch-22 - Joseph Heller
Somehow I'd lived this long without knowing that Catch-22 was a war story of sorts. Prose with just the right amount of torturous twisting to complement the likewise wound logic.
1999, Dec 2: WindUp-Bird Chronicle - Haruki Murakami
A fine Murakami novel starting with a seemingly normal person drawn into a bizarre web of dreams, fates, and astral travel. Perhaps not as brilliantly executed as Hardboiled Wonderland, but pleasing indeed.
1999, Nov: Bombay Bound - Richard Manton
The dubious fin de siecle adventures of one Cpt De Vane. If all wars could have as much spanking and bondage as this.
1999, Nov: The Snow Queen - Joan D. Vinge
Glorious SF tale once you cut through the sappy intro. Plenty of pages with a pleasant pace. Another book by Vinge, 'Catspaw', I recall reading in nearly one sitting with a few pints on a plaza in SC; also very good.
Damn! What HAVE I been reading?
1999, Sep 28: Eon - Greg Bear
Somewhat dated Sci-Fi, but pleasant reading.
1999, Sept 20: The Witling - Vernor Vinge
Societal consequences of psi and those without on some random non-sci (but plus-psi) world.
1999: The God Makers - Frank Herbert
Somewhat choppy and reallllly 70s narrative leading to the godhead.
1999: Mother of Winter - Barbara Hambly
Fantasy pulp. Not much redeeming value.
1999: The Other Sinbad - Craig Shaw Gardner
Fantasy Trash. "Humorous".
1999: The Man In The High Castle - P.K. Dick
Alterno-US having lost WWII. Interesting stuff.
1999: Jun 28: Rise of Endymion - Dan Simmons
A sad final book. Insane handwaving and bizarre narrative style in order to pull together all the various threads from the previous 3 books. Long descriptive sections that in the context of finishing just came across as boring.
1999, Jun 22: Endymion - Dan Simmons
Sequel to Hyperion. A bit pulpy sci-fi with a flavor of Fire Upon the Deep (only not as good).
1999, Jun 18: Cryptonomicon - Neal Stephenson
A good story, but mauled a bit by misplaced and gratuitous tech. I'm sure doctors feel the same way when they read fiction involving surgery. The few illustrations present bits of a puzzle, but he wastes dozens of words where some area maps could set the scene.
1999, May 20: Dhalgren - Samuel Delany
Weird early 70s SciFi place, city, mood, Bellona ersatz New York of the 60s social movement. Powerful stuff.
1999, Feb: Almost Transparent Blue - Ryu Murakami
Japanese drug-altered modern prose. Sexy.
Dec 20, 1998: The Green Knight - Iris Murdoch
English neo-victorian tale thats more how you get there than where you're going -- because for the first hundred pages you won't have any idea where you're going.
Nov 21: Pure Drivel - Steve Martin
Readers of the New Yorker will recognize many of these pieces, short sketches and minor eruptions from the mind of a very funny man.
Nov 8: Master and Margarita - Mikhail Bulgakov
The Devil went down to Moscow, he was looking for a soul to steal, he was in a bind -- he was way behind: he was willing to make a deal. I'm too poor a Soviet historian to extract full humor value, but by motes one grasps the anti-intellectualism of the age, and the pain of repression. Laughter is the best medicine?
Lions of Al-Rassan - Guy Gavriel Kay
Author of Tigana. Alternohistorical type fantasy. Very manly.
Oct 4: Sheltering Sky - Paul Bowles
Dislocated lives in post-WWII sahara (must be a trend). Crappy movie, but a very pleasant book. Reveals a possible citation for Tea in the Sahara by the Police.
Pope's Rhinocerous - Lawrence Norfolk
Hilarious and excessive, intrigue and comedy. Worth reading for the sad fate of Topper the cat alone. Don't be daunted by its mass.
Artist of the Floating World - Kazuo Ishiguro
Generational dislocation in post-WWII Japan. Stunning work from the author of Remains of the Day. Denial and mistakes from youth poisoning age. Americans don't know much about war. Saw a citation at the Cassatt exhibit in Chicago with examples of the Floating World and blinked back hard.
Hard Boiled Wonderland and the End of the World - Haruki Murakami
Pseudo SciFi/Fantasy/Philosophy. A double story of inner and outer worlds. Delightful from beginning to end, and a quick read to boot.
Aug 3: Cock & Bull - Will Self
Two stories. a: A woman grows a penis and sodomizes men. b: A man grows a vagina and comes to emotional crisis. Fascinating linguistics but not so gripping (har har) plotwise.
Jul 20: Shadow's End - Sheri Tepper
SciFi and pulpy. Tepper goes off on bizarre religious tangents; its worth reading at least one of her books just to marvel at it.
Jul 7: Sheep Look Up - John Brunner
SciFi, title taken from Milton. Extreme fiction regarding destructive eco-practices. From '72 and shows its age, but fisheries are still collapsing and ecosystems depredated.
Jun 13: Islands in the Net - Bruce Serling
Cyber SciFi. Fun with some loose ends and inevitable deus ex machina of the genre.
Jun 1: Fire Upon the Deep - Vernor Vinge
SciFi, excellent enormous scope with funny early Inet influence.
Apr 16: Love in the Time of Cholera - Gabriel Garcia-Marquez
Rich and precious with only a few translational glitches. I always wonder and worry a bit in translation about how much of the author's voice is sullied. Anyhow this is riddled with subtle ludicrous-life type humor in the human failings of love. Twists and necessities of compromise in treading a path of years. And curious references to urine and enemas!
Mar 21: Middlemarch - George Eliot
Not a light undertaking, this has taken a few months to work through. Eliot paints a broad picture of the myriad ties binding a community of people in an early victorian town. Dense but rewarding prose.
Feb 29: Blue Mars - Kim Robinson
Should have stopped at Green. Obligation of the Trilogy? Much of this is just lame: future sex, other foolishness. Evocation of deus ex machina technology. Ugh.
Feb 15: Green Mars - Kim Robinson
Continuation of Red Mars, and really almost as good. Later stages of terraforming and interesting political theory.
Dec 26: Babel Tower - A.S. Byatt
The epic conclusion of the Fredrica tales: the allure (perhaps a bit shallow) of physical vs mental satisfactions. Also a tale within the tale of Babeltower, a battle against censorship while questioning societal permissiveness in a rather de Sadian manner.
Dec 25: Tropic of Cancer - Henry Miller
Obviously Bukowski's inspiration. Not fine literature but some entertaining reading and a classic censored novel.
Dec 16: Still Life - A.S. Byatt
The second of the Fredrica novels regarding her life at Oxford.
Dec 7: Hells Angels - H.S. Thompson
Had to get my head out of the classics rut with this lovely tale of the hard, er, living angels. Much of it is Bay Area centric, which always tickles my fancy.
Nov 20: Virgin in the Garden - A.S. Byatt
First in the novels of Fredrica: prep school, the production of Astrea.
Oct 20: Various Poetry from Barett-Browning.
Oct 15: Angels and Insects - A.S. Byatt
Read in DC. Two tales, unlike the movie which only covered the insect tale. The Angels story involves mesmerism in victorian england and the terrible power of desire.
Sept 13: Shockwave Rider - John Brunner
The original cyberspace novel: those who possess knowledge against those who do not. Ever worry about what they know?
Aug 10: Castle of Days - Gene Wolfe
July 29: Chung Kuo (Book VI) - David Wingrove
July 19: Sewer, Gas, Electric - Matt Ruff
Matt Ruff treads a thin line of almost being too flippant and ludicrous for the reader to accept willingly; depending on your temperment this could be a great or terrible book.
July 14: The Colorist - Susan Daitch
July 10: Holy Fire - Bruce Sterling
Immortality and the world of haute couture.
July 6: Sound and the Fury - Faulkner
Left me feeling dazed and slightly ill but oddly dedicated.
July 4: Catcher in the Rye - JD Salinger
July 1: Bellwether - connie willis
June 28: The Stranger - Camus
June 25: Farewell to Arms - Hemmingway
June: Laslo, Count Dracula - ?
June: Gun, with Occasional Music - Jonathan Lethem
Future world detective tale; not quite traditional sci fi -- too deadpan and first person.
June: The Sixteen Pleasures - Robert Helaenga
Tale of Nuns who locate ancient pornographic etchings and the young american bibliophile whose life becomes involved with them.
May: Chung Kuo (Books IV & V) - David Wingrove
May 15: Written on the Body - Jeanette Winterson
May 9: Possession - A.S. Byatt
A Romance, A Mystery, Historical Fiction, Biography -- this is an excellent book. Thick at times if you're daunted by the idea of a few pages of poem.
Apr 22: Wise Children - Angela Carter
This is quite possibly the best book I've read. Poignant and joyous fictional biography of family, love, and old age.
Apr 15: Jeeves Omnibus - PG Wodehouse
Absolutely hilarious tales of woe and redemption in turn of the Century England. The prose is even more entertaining than the situations.
Apr 5: Crystal Empire - Neal Smith
Fantasy alterno-world, crappy plot, decent at times.
Mar 20: Single Combat - Dean Ing
Future world mormon run USA crap crap CRAP crap, don't pay more than $1.
Mar 17: City of Glass - Paul Auster
A mystery or is it? A peculiar tale of self-discovery (sort-of) that put me in mind of 'Hard Boiled Wonderland'. Good fiction.
Mar 10: Mistress of the Jewels - Diana Paxson
Somewhat belabored first book of the 'Westria' series. Well I *was* looking for pulp reading.
Feb 15: Prosperous Few and the Restless Many - Noam Chomsky
A series of short interviews regarding the concentration of wealth, media politics, israel/arab relations, etc. Short engrossing introduction to Chomsky.
Jan 29: Lords of the Sky - Angus Wells
Fantasy societal issues. Interesting enough as I read it, but in retrospect seems somewhat shallow. I think this is because the characters are compelling but the overall plot lethargic.
Jan 19: Red Mars - Kim Robinson
Extraordinary in its depth of detail regarding Martian terrain. The first of a trilogy as well. Contains some interesting thoughts regarding the future growth of multinational corporations.
Jan 1997: Demon-Haunted World - Carl Sagan
Dec 1996: 40 Ouncer - Kurt Zapeta
'Beer was Cheap and Life was Low' While I'm not overly much engaged with Zapeta's prose, the San Francisco setting evoked sufficient nostalgia that I stuck it through.
Nov 1996: The Passion - Jeanette Winterson
Too busy dealing to write anything down.
June 23-26: The Camber Trilogy
May 1: Shrine at Altamira - Hereux?
Disturbing story of child/parent relations and immolation.
Apr 28: Curse of Lono - HS Thompson
Apr 26: Finished the Collected Stories of Philip K. Dick VI.
Mar 26: I must confess that I've only been reading Science News and the Astrophysical Journal. Kill me.
Mar 15: Oh where to start? I read a bunch of random books while I was in Brazil in Feb, things like:

Tigana - Guy Gavriel Kay (Pretty good fantasy)
Beanstalk - John Rackham (Magic Seeds - No; Galactic History - Yes)
Ice Schooner - Michael Moorcock
Sea Without A Shore - Sean Russell (Really good fantasy)
Chung Kuo (Books II & III) - David Wingrove

Jan 28: Phosphor in Dreamland - Rikki Ducornet
A series of correspondences invoving the ecological destruction of a peculiar old island and the museum retaining its treasures. Odd.
Jan 20: Prince of the Blood - Raymond Feist
Fantasy Tripe.
Jan 4: Sphere - Michael Crichton
Pure Trash.
Dec 30: House Rules - Heather Lewis
More fisting and morphine injections in a couple hundred pages than I think anyone can explain away.
Dec 21: The Dispossessed - Ursula K Le Guin
I wish I had read this 10 years ago.
Dec 19: Lathe of Heaven - Ursula K Le Guin
Dec 18: A Woman's Life - Guy De Maupassant
Word-rich and descriptive, yet somewhat grueling. This isn't a plot development novel.
Dec 5: Fool On The Hill - Matt Ruff
A bizarre and fetching tale of Cornell in another dimension. Its not quite fantasy and not just fiction. Damn fun book.
Dec 1: Whims of Creation - Simon Hawke
Mostly trashy sci-fi/fantasy futuretech crap. Almost reads like a rehash of Ayn Randian philosophy at times.
Nov 21: Lempieres Dictionary - Laurence Norfolk
Bizarre pseudo-victorian adventure tale. Good reading.
Nov 15: Squares of the City - John Brunner
Can we reduce the ills of a Mexican future city to a game of chess? Uh, not that well... it took me several tries to get all the way through this one.
Nov: Priest Kings of GOR - John Norman
Yeah. Fantasy crap in all its sinew straining glory.
---